CHIROPRACTOR Union NJ
Welcome to Touchstone Chiropractic Center the office of Dr. Robert Zuniga. We are located on 427 Chestnut Street Union New Jersey and have been serving the township of Union for 20 years. Our office is focused specifically on postural disorders that influence the biomechanics of the spine and nervous system. Our Union chiropractor provides specific rehab treatments that will enable your posture to return back to its optimum state of health and balance which in return reduces tension and stress to the nervous system.

WELCOME TO Touchstone Chiropractic Center
We are located near Five Points, area around the junction of Galloping Hill Road, Chestnut Street, Salem Road, Delaware Avenue, Walton Avenue, and Tucker Avenue.
Research has shown that improper posture can influence and affect areas of your head, neck, mid-back, lower back, extremities and also your gastrointestinal, respiratory, cardiovascular and immune system. Some of the most common conditions that we have had success with are of the following: headaches, neck pain, cervical herniated discs, arm pain, shoulder pain, rib pain, mid back pain, chest pain, lower back pain, lumbar herniated discs, hip pain, leg pain, knee pain, ankle pain and foot pain.
MY PATH TO BECOMING A CHIROPRACTOR IN UNION NJ
I always have been interested in becoming a doctor since I was 9 years old. A friend of mine his father was a chiropractor and shared with me what chiropractic was and that I should go see what it was for myself.
I decided at 20 years old to pack my car and leave to Life University in Marietta Georgia and investigate. I was down there for 1 year and fell in love with what Chiropractic was and how it helped restore health to a person. I returned back to New Jersey to finish my undergraduate studies with the intent to return to Life University for my doctorate in chiropractic which I accomplished.
A CHIROPRACTIC TEAM YOU CAN TRUST
If you have been suffering with pain or your health has been in a lowered state for years and your sick of tired of living like this. Give chiropractic and us a chance to help you. We have helped thousands of people in the 20 years of providing quality chiropractic care to our community. Call our office at (908) 810-7424.
TRUSTED CHIROPRACTOR: READ OUR REVIEWS
HOW TO FIND A CHIROPRACTOR IN Union
This guide will help you find the best chiropractic clinic in Union for you. When most people in Union decide they need a chiropractor, they end up doing a search and just picking someone at the top.
Being at the top of Google for the chiropractic search does not necessarily mean they are the best chiropractor for you. Follow the steps below to make sure you are picking the right chiropractor for you.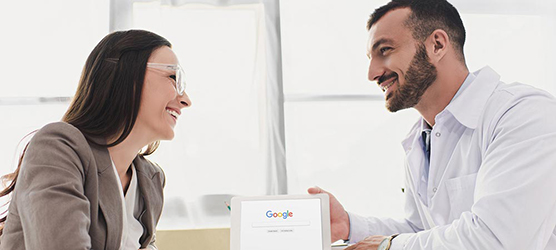 Time Needed: 5 minutes
Total Cost: USD 0.00
4 EASY STEPS TO FINDING A CHIROPRACTOR IN Union
Step 1: Open up a Google search
You will want to type one of the following in the search bar:
Chiropractor Union
Chiropractor 07083
Chiropractor near me
Best chiropractor in Union

Step 2: Review Their Website
The best chiropractors in Union put as much care into their website as they do into the rest of their office. By reviewing their website you will get a good feel for the doctor and if they are right for you.

Step 3: Check Out Their Reviews
Check out the Google Business Page of a chiropractic clinic you are thinking about visiting. It is easy for someone to say they are great, it's a different story to get other people to say great things about you.

Step 4: Give The Office A Call
Now that you have a basic understanding of what the office is about. Give them a call to make sure they fit the message that their website and GMB have been sending. You will know in a few minutes whether the office is the right one for you.